2022.04.06
[New] Happo-en X Funasei Co-Creation Food Project to promote tourism on the waterfront in the Shinagawa area!
Sustainable Recovery through Co-Creation!
The Happo-en "Co-Creation Project" focuses on diverse corporate activities and opportunities to create partnerships, as well as collaborations with a wide variety of partners, including corporations, local governments, and individuals, across industries and regions by providing new value through "co-creating" of services that have yet to be discovered.
Our goal is to transcend industries and regional boundaries by working together with all participants in this project to create a new type of value by combining our mutual management resources with a long-term perspective in mind.
In this article we will introduce a co-creation project that our team has been working on with Funasei Co.; which has been operating in the Shinagawa area of Tokyo since its establishment.
---
Funasei Co-Creation Event Report:
Objective: Co-Creation of locally produced cruise dinner with Funasei Co. and Happo-en, to promote tourism on the waterfront in the Shinagawa area.
Due to the spread of Covid-19, the traditions and culture of Tokyo Bay's popular tourist attraction, "Yakatabune" is in jeopardy of disappearing.
On March 23rd, in response to this situation the Shinagawa Tourism Association hosted, "Shinagawa de Yakatabune Sustainable Cruise", a co-creation a dinner cruise in collaboration with Happo-en and Funasei. The cruise featured a fusion of Japanese and Western cuisine made with locally produced ingredients.
Happo-en and Funasei have been working together as a part of "DMO GATEWAY Shin-Shinagawa (*1)," which is one of the nine areas in Tokyo designated by the Tokyo Metropolitan Government and the Tokyo Convention & Visitors Bureau as an advanced business event area to attract and introduce businesses in the Shin-Shinagawa area.
The purpose of this project is to create and disseminate new value through the power of co-creation that will lead to the promotion of tourism for the Shinagawa waterfront by combining the strengths and culture of both, Funasei and Happo-en.
---
Co-Creation Food Production that Leads to Sustainable Recovery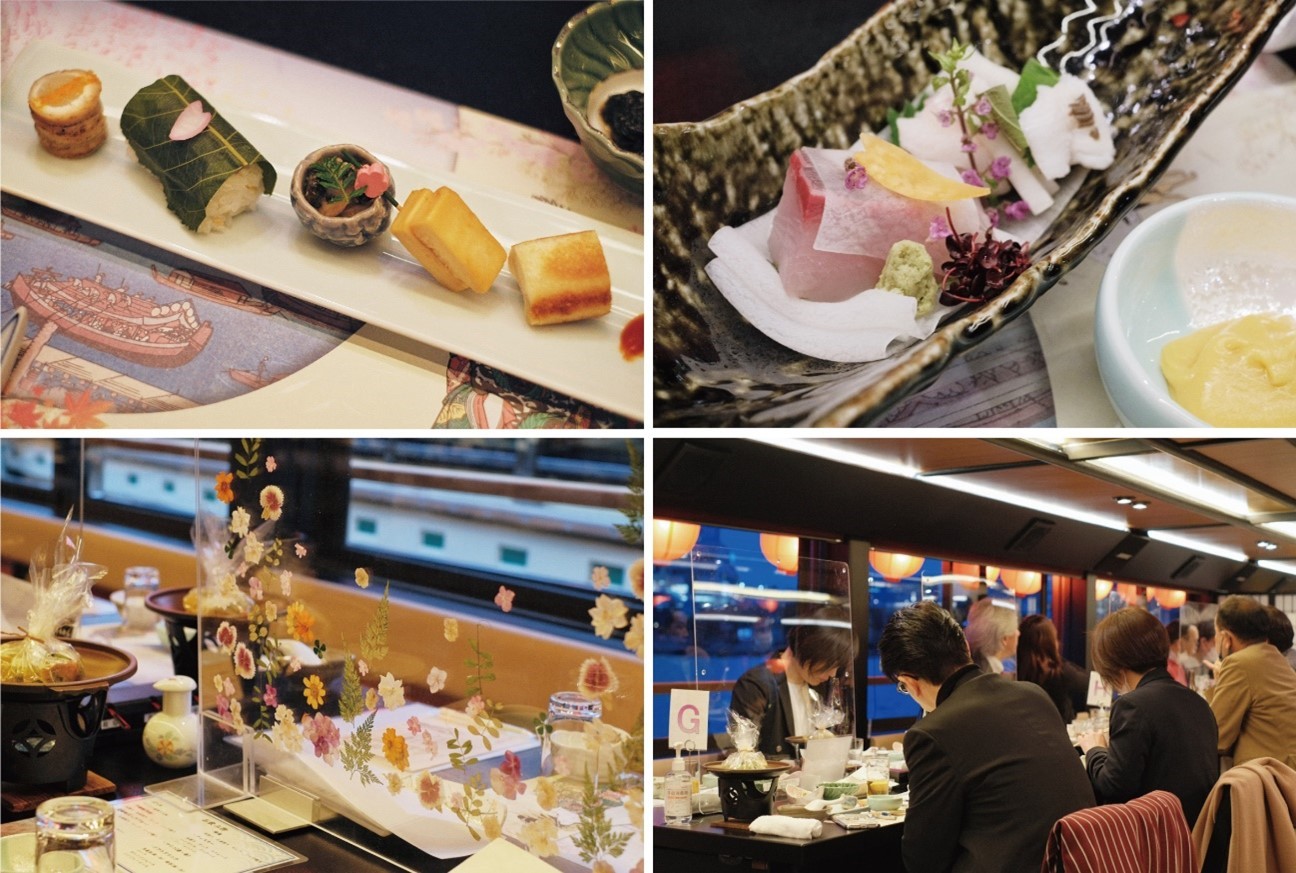 This cruise dinner was created through the collaboration between Funasei and Happo-en and used locally produced ingredients to create a fusion of Japanese and Western techniques arranged in a Shinagawa style. By utilizing the traditions and culture of "yakatabune",
Funasei developed a Japanese kaiseki menu, while Happo-en development a new menu element that used Western techniques. Furthermore, by using locally produced ingredients and producing zero waste, we were able to not only pass on the history and culture,
but offer a sustainable experience that contributes to society and the future. While carefully preserving the tradition and culture of "yakatabune", this project lead to a new "yakatabune" cuisine that takes advantage of Shinagawa's ever-changing attractions.
  Comment from Event Attendee; Rosa Aldridge: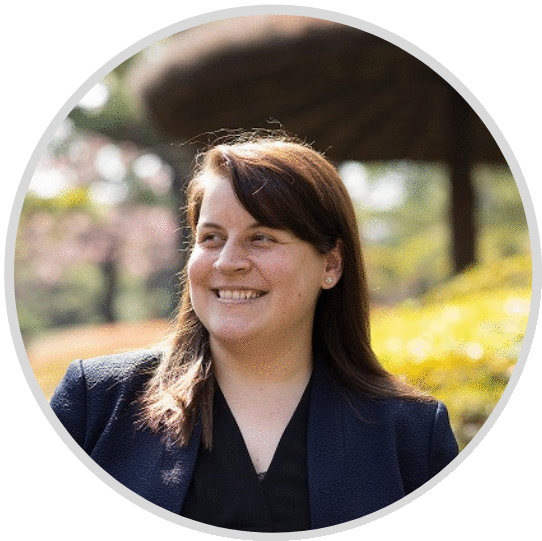 "Even though I have been living in Japan for 9 years, I have never had the experience of riding on a Yakatabune boat.

So for my first time I was very excited to partake in this event.

I can say that I truly enjoyed many aspects of this event because of the extra steps everyone involved take to ensure your experience is a memorable one. Before your departure from the Funasei dock, they will generated a blanket of fog

directly onto the water, creating a magical atmosphere. For the menu, the chefs of Funasei and Happo-en prepared a diverse food menu that combined western and traditional Japanese cuisine packed with various flavor combinations I have never tried before.

This type of event or experience would be perfect for small or even large groups! I highly recommend everyone to take a ride one of the Yakatabune boats at Funasei!

You will surely experience not only a wonderful time, but gain a glimpse of a unique form of Japanese culture."
Past Event Details
Date ·Time: March 23, 2022 (Wednesday), 17:30 departure – 20:00 return
Tour: Shinagawa Funasei Odaiba Sky Tree Tour Course (Shinagawa → Odaiba → Sumidagawa River → Eitai Bridge → Rainbow Bridge → Shinagawa)
Target: Municipal government officials, members of Shinagawa Tourism Association, waterfront tourism-related people, media, etc.
Capacity: 34 pax
■ For details regarding this event, please visit the Shinagawa Tourist Board WEBSITE
Organized by: Shinagawa Tourist Board and held in cooperation with Funasei, Happo-en, and Canalside Revitalization Association.
---
Recruitment for Collaboration Partners Project
For this project, we are looking for like-minded partners who can work together to create solutions that make the most of everyone's respective knowledge, know-how, and network.
Through this "collaboration" partnership, together we can create a future in which people can live in a world full of joy.
Details regarding this project: WEBSITE
*An English release will be available shortly.
——————————————————–
*1: About DMO GATEWAY Shin-Shinagawa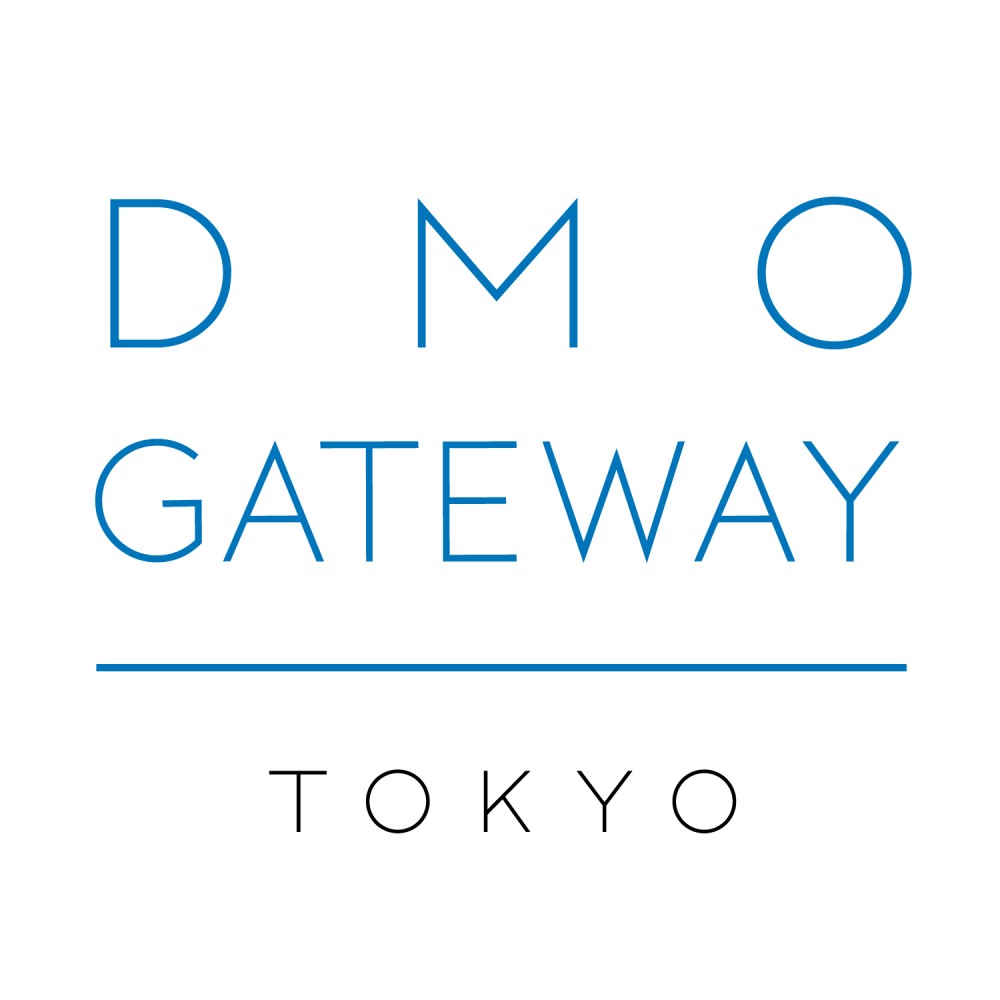 "DMO GATEWAY Shin-Shinagawa" is one of the nine areas in Tokyo designated by the Tokyo Metropolitan Government and the Tokyo Convention & Visitors Bureau
as an advanced business event area and has established a secretariat with Happo-en to attract and introduce business visitors to events and accommodations in
the Shin- Shinagawa area (Shinagawa, Tamachi, Shiba, Takanawa, Shirokane and Konan).
DMO GATEWAY Shin-Shinagawa promotes the development of unique venues that can be used for international conferences and corporate events, while actively proposing and producing MICE projects.
By collaborating with the Tokyo Metropolitan Government's DMO bases, we are able to promote Tokyo as a whole as an attractive place to live, work and host events.
DMO GATEWAY Shi-Shinagawa: WEBSITE
---
 About Funasei
Funasei has been operating a Yakatabune business in the Tokyo bay since it's establishment in 1949. Over the years the company has been welcomes guests from
all over Japan and the world to indulge in the charm of Edo style boats. While keeping up with the current global situation, Funasei has been able to maintain their core values,
while also recognizing the company's ability to adapt and evolve certain qualities of the business. Funasei has excelled at conveying the charm of Tokyo to people in Japan and around
the world through the power of yakatabune, which bring the Edo period to life and allows guests to experience Tokyo in a new way.
---
About HAPPO-EN
Since our establishment in 1943, Happo-en has been a comprehensive event production company that contributes to society by creating a rich environment,
providing nourishment for the soul through the culinary arts, introducing Japanese culture to our overseas customers and serving the needs of our customers.
With the mission of "Bringing OMOTENASHI to the World," our team plans and manages various banquet rooms, restaurants, and other events, including MICE and weddings.
For the Tokyo 2020 Games, we participated in the Host Town Appeal Executive Committee, and in charge of events and food production.
Happo-en 日本語のページ
Be sure to stay up to date on our current activities, by following us on SNS!